LIBRA Brand Measuring and Marking out is a critical part of any plastic surgery or cosmetic surgery procedure and is usually subject to a number of quality control checks. If components are measured and marked out wrongly during a surgery, then it may lead to severe damage to a patient. So measuring and marking step should be performed with full concentration and care during a surgery to prevent any mishap, and the instruments used for measuring and marking during surgeries must be precise and accurate. Various surgical implant procedures require measuring calipers to be used to determine the area, size and depth of the implantation.
LIBRA is the real manufacturer and supplier of surgical instruments specially plastic surgery instruments. At LIBRA, we see ourselves as an integral part of every medical treatment and procedure with which our products are involved. The most important thing for us is the complete satisfaction of our customers with the quality of our products and services.
LIBRA have a range of specialized measuring and marking plastic surgery instruments for specific use during plastic, reconstructive or cosmetic surgery.
LIBRA Offer of Measuring Calipers:
LIBRA markets a fine selection of caliper measuring tools which includes:
• Castroviejo Caliper (7cm, 20mm and 9cm, 40mm)
• Castroviejo Epker Caliper (18cm, Angled and Straight)
• Halpren Breast Caliper
• Jameson Measuring caliper
• Mckissock Mammoplasty Caliper
• Grossman Areola Marker
• Thorpe Caliper
• Freeman Areola Marker
• D'ASSUMPCAO Face Lift Markers and Many More…
The Castroviejo Calipers are the best choice for joints, small bones and eye muscle procedures. These measuring calipers are highly precise, efficient and reliable.
Facelift, Areola and Abdominal Markers:
LIBRA offers a fine selection of Facelift, Areola and Abdominal markers. During the procedures such as rhytidectomy, facelift markers facilitate and helps in the precise marking of dissected facial flaps for excisions.
Surgical procedures such as breast augmentation commonly require the use of Areola Markers. The marker allows circumferential discrimination around the areola. These are used to mark out and measure the nipple-areola before the incisions are made. The size of areola marker ranges from 36mm- 45mm depending on patient variation. At LIBRA, these areola markers are also available in set of four pieces.
Abdominal Markers are the markers that are used during abdominoplasty to measure and mark the quantity of tissues that are to be removed during the surgery.
All of the LIBRA Measuring & Marking Instruments listed in this category are designed for precision and accuracy and are manufactured using the top quality materials to provide durability, long-lasting use and reliability.
Showing 1–25 of 33 results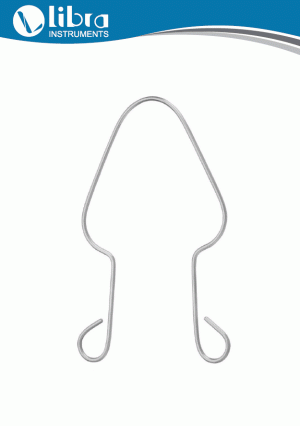 $

10.00
LIBRA Brand ACKERMANN Areola Markers, Designed for vertical mammaplasty procedures, Used to mark area prior to surgery. Ackerman Areola Marker is ordinarily used in vertical mammaplasty systems, generally called Limited Scar Breast Reduction Method. This wire formed gadget is used to improve the precedent of stepping as a component of a course of action for the method. The Ackerman marker is available in 2 sizes, 16cm circuit, and 14cm outskirts. This thing has a 16cm diagram and is ordinarily used for far-reaching chest diminishes. Handcrafted With German Stainless Steel. Satin or Sand Finish. Original Pics are Attached ACKERMANN Areola Markers Available in Two Length Sizes..., LIBRA Brand Also Produce Other Areola Markers Usefull For Breast Surgery Such as,
ACKERMANN
,
McKISSOCK
, Blunt
Areola Markers
, 
Freeman Single
, 
Freeman
Double Sided,
Freeman
Light Weight,
Freeman
Double Sided in Silver/Aluminum Material,
GROSSMAN
, 
Stegmann
  areola Markers With A+ Quality. and also Produce Breast Caliper Like,
HALPERN Breast Calipers
.
Select options